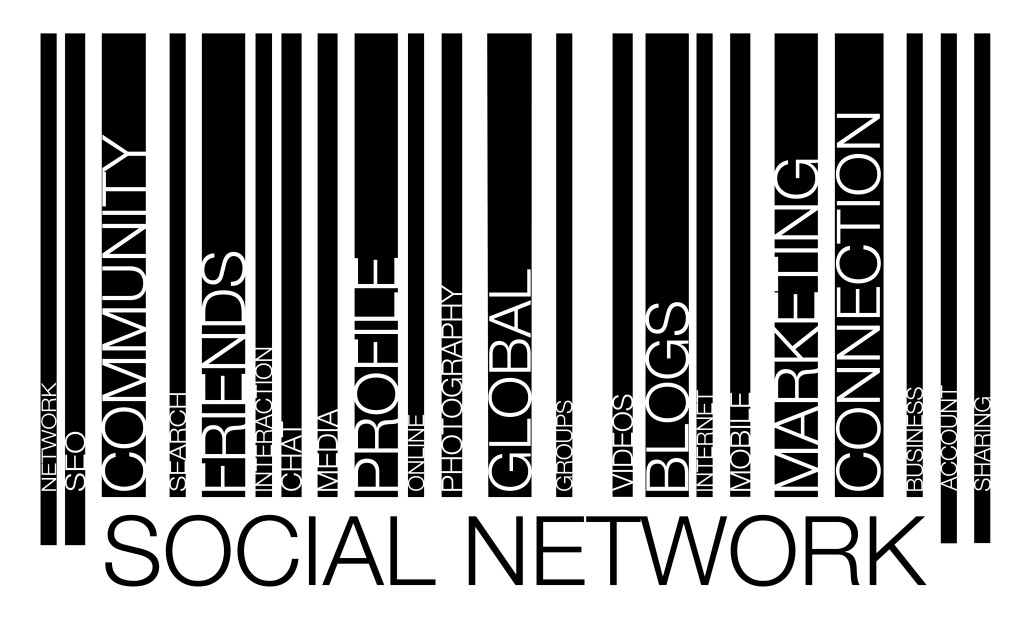 Mastering Technology To Increase Sales
True performance based businesses operate in a state of readiness. They see opportunities when others don't. They take measured risks, act fast and want what's current.
Right now being in business has never been so fashionable. Yet, with with 1 in 3 businesses failing each year it's not easy and not for everyone. Most business owners will tell you that building a profitable, successful business takes strategic planning, hard work, investment and time. Furthermore, if you're to get ahead you need to master technology for it's changing the business game.
With the world speeding up we're all busier than ever. We're more connected. We're fighting off more competition. And, we're struggling to deal with the harsh reality that 50-70% of the buying process has happened before we get a chance to sell, and that 95% of cold calling is ineffective and costly. If you want your businesses to perform, it's time to modernize your approach, leverage off the technology you have at your fingertips and ride the digital wave.
Introducing The DailyWins Social Selling Programme
Through The DailyWins Social Selling programme I can help you do this so you drive the performance of your business. You'll find that lead generation will be targeted, the costs to acquire clients will be lower and conversions will accelerate. Your business will move to it's next growth phase fast, efficiently and without impacting your time. The objective of this program is simply to support your total business development efforts and integrate modern digital tools into the methodologies you use. I also want to take away the headache of how to master these tools so that your business builds fast and efficiently.
The programme has been designed so you get the maximum value in the shortest time possible. It's been split into 3 sections and is delivered weekly so the learning lessons sink in. The first section concentrates on an introduction to modern sales methods, such as social media; the second and third deal specifically with Twitter and LinkedIn.
Setting Expectations
By the end of the programme you'll benefit by being able to:
Reduce prospecting time and effort by 70%, lower your cost of sales, and improve profitability
Attract 45% more opportunities by modernising your business development approach
Get through to more decision makers, book more meetings and enjoy a 51% likelihood of you achieving quota
Access up-to-date business development knowledge
Extend your reach and lower your risks of being overtaken by your competitors.
What Makes This Programme Unique?
Many companies or business coaches offer sales training but few cover modern digital methods. Likewise many offer social media or modern marketing training but typically they're marketing focused. The DailyWins Social Selling Programme, however, is focused on both as in today's world they need to work symbiotically.
Programme Description
This is a modern business development training programme. It contains 3-modules that will teach you a process for modern selling via social media, specifically on Twitter and LinkedIn. This programme goes through how you can use both of these platforms together to improve your chances of moving a sale through to a close. At the end of it you'll be able to assess your chances of winning the sale and be able to monitor your progress. Here's what it includes…
Week 1: Foundations to Social Selling.
Social selling requires a mindset shift so I'll start by reprogramming your mind around selling and social media. This will give you a process and enable you to see more sales opportunities. I'll be covering off strategy and devising tactics so you'll know exactly what to do and when to do it. For example:
How you can use social media to enable sales and support your business
How you can use Twitter and LinkedIn to prospect and generate warm leads
Some good habits and key social media wins
Knowledge of how other brands are using social media and social selling successfully
Week 2: Social Selling with Twitter.
 Here's where I introduce Twitter. I'll be going through the exact steps I took when I went from 0 to 2,000 (relevant) followers in 8 weeks without blogging or using automated software. I'll also show you how to build your influence so that sales opportunities materialize. And, how you can develop solid relationships and build up your sales pipeline. By the end of this training module you'll understand how to develop relationships on Twitter and move them along the sales cycle. This will enable you to get unlimited leads and unlimited meetings so you'll benefit from a larger qualified list of prospects. You'll also know how to navigate this platform and the nuances of Twitter's unique culture. For example:
The context and reach of Twitter
How to search for new clients and grow your prospect list of Twitter followers
How to remove barriers to access and reach decision makers fast
How to use Twitter to drive business and benefit you or your organization
How to use Twitter to add value to your prospects and clients
How to listen to what's being said about you, your business or industry
How to use Twitter for events
How to use correct terminology and etiquette so you don't irritate your network
How to monitor client and prospect buzz and conversations
How to gain competitor insight
How to measure and analyse your performance
Week 3: Social selling with LinkedIn.
I'll be going through how to get the maximum use out of LinkedIn. I'll set up your profile and page for optimum visibility and so you stand out as an authority in your niche. You'll learn how to access key decision makers, how to contact them without turning them off, and how to set up groups for even more leverage and sales opportunities.
The context and reach of LinkedIn
Your primary objective for LinkedIn
How to optimize your profiles at a personal and organizational level
How to get found more easily and attract worthwhile opportunities
How to build your network and generate leads at record speed and on auto pilot
How to integrate LinkedIn into your brand's social media and marketing strategy
How to gain competitive insight and advantage
How to measure and analyse your performance
Throughout the programme you'll get videos to support the learning lessons and during the social selling stages I'll be showing you precisely the steps you need to take in order to get set up and pro-actively work your market. Then you'll have some fun sheets and done for you worksheets to keep you going. You'll also have access to a dedicated Facebook Group where I'll be available to answer questions and you'll be able to share your success stories and support other students as they go through the programme. Accountability is so powerful and increases your results 7-fold.
Who's this Programme for?
This programme is for those who're committed to achieving results no matter what barriers they've to push past. It's for action takers too. You may be a business owner, an aspiring entrepreneur, a consultant, a coach or someone who's in sales or marketing. You're level may be beginner or you may even have been in sales or marketing for many years.
What's the Cost?
You can claim your spot in The DailyWins Social Selling Programme for one payment of $197.
How does it Work?
As soon as you purchase the programme you'll get access to the first module
Each week, on a Monday, you'll get access to your subsequent training modules
Lastly, you'll be invited to a closed community on Facebook where I'll be available to help you and where you'll be able to build relationships with other professionals just like you who want to update or improve their skills.
Testimonials and Social Proof
[
"Thank you Jane for providing me with such incredibly useful resources.  Your online knowledge coupled with your business acumen and enthusiasm are a winning combination."
Aminah Gianfrancesco, Regional Vice President, Arbonne
"Jane literally turned my mindset around from 'can I do this?' to 'nothing's gonna stop me now!'  She's an absolute powerhouse, laser focused and smart as a whip.  I can't help but be inspired by her example.  Thank you, Jane!"
Christina Caudill, Health Coach at Radiance Advisor LLC
"Jane is an invaluable component in any business that's looking for a strong, clear formula to utilise social media and digital marketing to raise their profile. Her clarity of vision across a wide spectrum of brands is unique. She teaches each client comprehensively with understanding and patience so that they can control and manage their own social media strategies with confidence and imagination."
Emma Roberts, Head of PR for Brand Voice
"When I first started working with Jane I was overwhelmed and didn't know where to start. She provided guidance and a structured process that enabled me to attract another 360 Twitter followers within a 2-week period and add $2,500 to my bottom line."
Nathalie_Doremieux, Co-Founder of The WP Help Club
"Jane, your biz brilliance shines like a bright diamond! Your ability to focus and transform ideas into strategically positioned pots of gold is phenomenal! Thank you!!! "
Share Ross, CEO of Video Rockstar University
"Jane is dynamic, engaging, knowledgeable, enthusiastic and empathetic. She always sees the bigger picture for my own business development and highlights areas I hadn't thought of. She consistently fires up my imagination and spurs me on to stretch my own abilities. Each time I connect with her she's delivered far more than she's promised and her business and social media insights are entrepreneurial gold."
Bernay Laity, Founder of incolour Consultancy
Can you Afford NOT to do it?
Ten years ago if you were asked to find new clients without being able to use the phone, you'd have felt at a disadvantage. If you were working a sales job you'd have put up with your bosses requests until you'd found a better job. You knew the phone was effective and a vital tool to help you attract leads, fill your pipeline, meet targets and earn good commission. Today, if you're not using or empowering your teams to use modern digital methods and access sales intelligence you're risking the same outcome. Cold calling is ineffective 97% of the time. It's wasteful. You and/ or your workforce is disabled. Modern marketing and social selling, on the other hand, delivers value. It works, and it's not going away. But, the choice is yours. Get involved and benefit now, or miss out and suffer the consequences. And, if you're still not sure, evaluate the returns you're getting from your current business development investments and then ask yourself what more could you achieve.
Take the Next Step (so you don't get left behind)
I'm being totally serious. You can't afford to waste any more time and lose any more money. This programme gets you AHEAD in the game of business. It shows you how to use modern selling methods so you see results fast. It's time for you to take action now. There's no risk as I've included a 30-day guarantee. Plus, you've got the support of an experienced business development consultant and entrepreneur, by your side, who genuinely cares that you succeed. 
My Guarantee
I'm serious about helping existing or aspiring entrepreneurs, coaches, consultants and professionals who are serious about building profit by using social selling methods. Selling is fun. It's creative. It's challenging. And, it's filled with possibilities. What it's not though is easy or effortless. So if you're looking for a "get rich quick" or "I don't want to spend any time" or "business should be easy" approach to learning and creating profit this is NOT the place for you. You can build a business that gives you time, freedom and money, with social selling as a key component to the mix – but it will take work and it will take PROMOTION. Remember, the only reliable way to get clients and make money is by selling something and that's what this programme shows you how to do. I'm here to help, but I can only help those who are willing to work for it. I take pride in getting my clients results, but I'm only half of the equation.
The DailyWins Social Selling Programme
$197
(One time easy payment US Dollars)